Listen to a F2F interview with Whey Natural USA's founder Greg Delong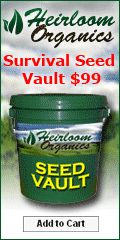 Enter the "F2F" coupon code and get 5% off your order! Free Shipping on orders over $25!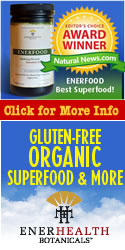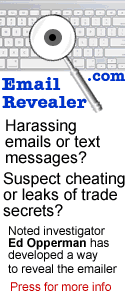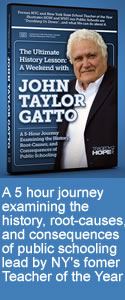 Enter coupon code "FEET2FIRE" and receive two more DVDs and an MP3 DVD with HOURS of commentaries and supplemental material free!


The Amazing Qualities of Hydrogen Peroxide have been know for over a century! Read this Free PDF and Click above pic to buy from James's trusted source. Tell them Feet to the Fire sent you!
Alternative Weekly
Aero-Hybrid Power
The Anomalist
Art Bell
Black-Listed News
The Bohemian
The Brad Blog
CAFR Scam Exposed
Citizens for Legit Gov
Conscious Media Network
Cutting Thru the Matrix
The Daily Bell
Disinformation
Douglas Dietrich
Educate Yourself
Fluoride Action Network
Fukushima-Diary
The Giza Death Star
The Holy Virus
I Am The Witness
InfoWars
ICECAP
Jeff Rense
Just Energy Radio
Life After Oil
Natural News
The Nazerne Way
New World Order Report
The Oil Drum
OOIDA
Peace Revolution
Rense
Pissin' on the Roses
(Radiation Watch)
Pure Energy Systems
Ralph Epperson
Red Ice Radio
Revolution Radio
School Sucks
Signs of the Times
Strike the Root
Tragedy and Hope
The Truth Seeker
Webster G. Tarpley
What Really Happened
Wunderground



Drivers Unite

This is NOT a non-profit organization. Funds donated are taxable and reported to the IRS.
These Shows are Free to Listen and Download... they are not free to produce. While relevant, valuable product commercial ads are aired, they are limited to a few minutes per hour provide more uninterrupted content. Anyone who wishes to help keep this show running without corporate attachment and investigating issues without constraint, can do so by via Pay Pal, Bitcoin

Or by US Mail:

James A. Jancik PO Box 511 Minooka, IL. 60404 USA
| | | |
| --- | --- | --- |
| RSS Feed QR Code | | iTunes QR Code |
Search topics or guests for past F2F Shows below. Enter keywords, names or phrases:

Loading
Sunday, November 17th 2013
Info and Downloadable Archives
Download the files by clicking on the desired format link below

24kbs Standard Quality MP3 - Total Time 2:59:00
Full Show (All Segments) -
Or try RIGHT-CLICK and "Save Link As" or "Save Target As" Full Show

Recomended Universal Medial Player: VLC Player (Free)
Plays ALL Video and Audio files/formats on ALL computer OS's

Bumper Music

Jamie Lee Thurston - "All Be Gone"

JANCIK - "Oh, Ancient One (F2F Ending Theme)"

The below files are only available for one week and are higher sound quality.
AAC+ is great for your Smart Phones

Full Show

-

28kbs Good Quality Stereo


Or try RIGHT-CLICK and "Save Link As" or "Saave Target As" AAC+

Detailed Show Info:
Opening comments and news from James (live)

Added some new (and hopefully easier) domain names:

http://feettothefireradio.com -Opening page of this website.

http://feettothefirenews.com -News feeds picke by me and included a search box to use Google privately.

http://feettothefirechat.com -a direct URL to the Feet to the Fire Chat Room when on the air.

http://feettothefirelive.com -Direct link to LIVE Listening page.

http://feettothefiremobile.com -Direct link to the MOBILE listening page. Listen to LIVE show when on-air or the last archived show from your phone or tablet.

---

Help Name the Black Knight's Steed:

NEW F2F YouTube Video with Lional Parkinson on the name of the Old Testament God revealed in an ancient archeological find!

Reminder of F2F NEws page and SSSearch Box ( via Start Page) for private Google Searches: http://innersites.com/feet2fire/f2fsearch/index.html

---

Janet Phelan - Investigative Reporter At Large (live)

Janet brings to our attention events and information we need to know that may be not covered by other media outlets.

Tonight:

When Saturday Evening Post reporter James Phelan uncovered documents revealing that DA Jim Garrison had drugged his star witness (Perry Russo had originally denied any knowledge of a conspiracy involving Clay Shaw or "Clem Bertrand") in order to guide him through manufactured testimony in the infamous prosecution of Clay Shaw, the only man ever brought to trial for the assassination of JFK, Phelan became the subject of a considerable amount of accusations, including false claims that he was a Knight of Malta and workng for the CIA/FBI.

The significance of what Jim Phelan uncovered will be discussed tonight on Feet to the Fire, as well as the longevity of attempts to assault his reputation, none of which deal with the implications of the documents he uncovered but resort instead to ad hominem attacks.

Who are Tim White and Tracy Turner and why are they now using these decades old accusations against Jim Phelan's daughter? How are these counterintelligence operations being deployed today, in other venues involving current issues?

Listen to Janet's other F2F interviews and reports HERE

Karen Hudes -World Bank, IMF Whistle-Blower (recorded)

Karen Hudes studied law at Yale Law School and economics at the University of Amsterdam. She worked in the US Export Import Bank of the US from 1980-1985 and in the Legal Department of the World Bank from 1986-2007. She established the Non Governmental Organization Committee of the International Law Section of the American Bar Association and the Committee on Multilateralism and the Accountability of International Organizations of the American Branch of the International Law Association.

A section of the ABOUT US info on Karen Hudes' website:

In 2007 Karen warned the US Treasury Department and US Congress that the US would lose its right to appoint the President of the World Bank if the current American President of the World Bank did not play by the rules. The 66 year old Gentlemen's Agreement that Europe would appoint the Managing Director of the IMF and US would appoint the World Bank President ended in 2010 http://www.imf.org/external/np/cm/2010/042510.htm

I n 1999 Karen reported the corrupt take-over of the second largest bank in the Philippines. Lucio Tan, a crony of Joseph Estrada, then President of the Philippines, acquired stock owned by government employees in Philippines National Bank ("PNB") valued more than 10% of PNB's outstanding capital without disclosure, as required by Philippines securities laws. Tan owned Philippines Airlines, in default on its loans from PNB. The government of the Philippines loaned $493 million to PNB after PNB's depositors made heavy withdrawals. $200 million of a loan from the World Bank and a $200 million loan from Japan were cancelled. Estrada was ultimately impeached, and in 2007 an anti-corruption court in the Philippines required Estrada to refund graft he had plundered. The Bank's Country Director in the Philippines reassigned Karen when she asked him to sign a letter warning the Philippines' government that the Bank could not disburse its loan without a waiver from the Board of Executive Directors since the loan conditionality was not met. The World Bank's Internal Audit Department refused to correct the satisfactory evaluation of the Bank's supervision performance or the flawed report of the Institutional Integrity Department to the Audit Committee of the Board of Executive Directors. When the Audit Committee requested an audit of internal controls over financial reporting, KPMG, the external auditors, circumscribed the scope of their audit in violation of Generally Accepted Accounting Principles and Generally Accepted Auditing Standards.

Two days after informing the Board's Audit Committee of the cover-up in the Philippines, Karen was reprimanded and placed on probation... eventually to be fired.

She has MUCH information on what countrys and groups outside the US are doing to pressure the World Bank, IMF and the US to reform. One revelation she brings is about the amount of Gold in the world... and the answer may shock you! In short, change may come without a toltal collapse of the current money system.
Feet to the Fire" © ® - MMIII-MMXIII James A. Jancik. All Rights Reserved.
Reproduction, Sale or Rebroadcast Forbidden Without Written Consent
---

Click the DATE for more information and to access the show archive

Date

Guest Highlights

James Starts F2F Year #11!

James opens with comments on the Alex Jones/Piece Morgan incident, also claims that Sandy Hook did not actually happen! Private Investigator Ed Opperman who has developed a method to trace emails to their source. Also, examples of some high-profile cases he worked on like Todd Palin's Hooker-Gate to information on Lennon's Killer and his connection to the Process Church of the Final Judgment.
James opens with opening comments, then Joseph G. Jordan look at Alien abduction as a spiritual or metaphysical event. Russ Dizdar with his success in helping "Super Soldiers", Satanic Ritual Abuse and MK Ultra Victims, also, as Spiritual/Metaphysical victims; both using Jesus and the Holy Spirit to both stop the abuse and heal the effects.
James opens with opening comments, James McCanney, M. S. discusses his findings/calculation that Comet 2012/S1 (ISON) while not coming close to Earth, will effect it by it's electrical alignment with Jupiter, the Sun, the Moon and Venus. Also, the physical exchanges with Mars as it passes thru the large coma/tail. E. S. James Swaggert share his finding and thoughts on the "Passage Grave" phenomena at Newgrange and other sights in and around the British Isles.
James with opening comments on news topics impacted by being Easter, Les Visible has an Easter Commentary, Lional Parkinson returns to comment on the Bank Holidays in Cypress, reiterating his position on Gold and the Digital Dollars vs Paper Cash (in hand). Fatima Historian Robert C. Valentine returns to speak of the new Pope in the light of St. Malachy, Nostradamus, Fatima and Garabonal.
James with opening comments on the midwest flooding an the boston bombing (recorded on 4-21-13), Les Visible Socio, Political, Spiritual Commentaries, Douglas Dietrich returns to speak with both personal cultural and top-secret knowledge he amassed as a document destroyer for the DOD, on North Korea. (Recorded on 4-14-13)
James with opening comments, Les Visible Socio, Political, Spiritual Commentaries, Robert C. Valentine on the Anniversary of Our Lady of Fatima (May 13th, 2013) with a recap of events and the various anomalies of the release (or better corrupted, or non-release) of the Mother Mary's Message and the price the Catholic Church has paid-- and will pay in the times to come.

James with opening comments, a full interview with Les Visible Socio, Political, Spiritual Commentator, James wa interviewed by Daniel Ott on The Edge AM show.

James Returns LIVE! A mini, practice run tonight, live on TogiNET Radio. James has varrious comments, Les Visible Socio, Political, Spiritual Commentaries
James with opening comments, Les Visible Socio, Political, Spiritual Commentaries, Greg Delong on his Super Pure Whey, and how it differs from others and warnings for many types of whey being sold. Reporter Janet Phalen & Attorney Ken Ditkowsky exposing the sever Guardian Abuse of their charges, Private investigator Ed Opperman on email/text tracing and various political comments on the Neo-Liberal and how it does not resemble the Left of old.
James with opening comments, Les Visible Socio, Political, Spiritual Commentaries, Martin Ball, Ph.D. discusses an "Enthogenic" view of the God, the Universe and our place in it.
James with opening comments, Douglas Dietrich discusses the legally threatening email sent his manager, allegedly sent by Satanist, and Retired Military Officer, Michael Aquino, demanding Douglas retract statements about Aquino and demands an apology. Some points in the letter, Douglas asserts, he never said and challenges Aquino to find them. Others points are in the public domain. Douglas is willing to address Aquino one-on-one on an F2F show.
James with opening comments, Ed Opperman- computer and cell phone forensic expert talks about cases and current topics, James McCanney, M.S. differentiates between good data and disinfo on Comet ISON.
James with opening comments, Les Visible Socio, Political, Spiritual Commentaries, With the scheduled guest's illness, James called upon Ed Opperman and Dr. Rita Louise to kick around some topic and subjects and comments.
James with opening comments, Reporter-At-Large, Janet Phelan, Les Visible Socio, Political, Spiritual Commentaries, Iran Contra Whistleblower, Bob Fletcher on why he determined the incoming Planet X/Nibiru is a both real and imminent!
James with opening comments, Reporter-At-Large, Janet Phelan, Les Visible Socio, Political, Spiritual Commentaries, David Christopher Lewis -Advanced Studies of the Human Aura
James with opening comments, Les Visible Socio, Political, Spiritual Commentaries, Dr. Rebecca Carley, M.D. on the documented dangers with inoculations and the Health Care System and practices in general and how you can holistically stay health without it.
James with opening comments, Reporter-At-Large, Janet Phelan, Les Visible Socio, Political, Spiritual Commentaries, Jim Schultz returns live (Psychic Readings & Commentaries), James McCanney, M.S. with updates on the rampant disinfo on ISON and the Sun, Ed Opperman- computer and cell phone forensic expert talks about cases and current topics
Comments by James, Les Visible Socio, Political, Spiritual Commentaries, Reporter-At-Large Janet Phelan, Open Talk with James, James McCanney, M.S. on Comet ISON and other space issues
Comments by James, Les Visible Socio, Political, Spiritual Commentaries, Reporter-At-Large Janet Phelan, World Bank - IMF Whistle-Blower, Karen Hudes outlines the fraudulent actions from her inside view as well what is being down by the peoples of the world to transition from the USD to a commodities based currency.
---

Click the DATE for more information and to access the show archive

Date

Guest Highlights

James Starts F2F Year #10!

James announces the beginning of Feet to the Fire TV! Now you can see James (and guest, when available) LIVE as you listen. Also, there is a new Mobile F2F Page. Sterling D. Allan (TWIFE) joins James for their yearly discussion of the biggest stories of last year in Free Energy. Jim Schultz (Psychic Commentaries), Les Visible Socio - Political - Spiritual Commentaries, Sterling D. Allan This Week in Free Energy report (TWIFE).

James

opening comments,

Richard Guy

("The Mysterious Receding Seas")

shows historical data that the seas are actually receding NOT rising!

Bill Birnes

(UFO Magazine and the History Channel)

Comments on 2012 and more,

Dr. Rita Louise

(Soul-Healer Moment)

"Camels: One Hump or Two?",

Les Visible

Socio, Political, Spiritual Commentaries,

Sterling D. Allan

This Week in Free Energy

James

opening comments,

Les Visible

LIVE interview from Mexico,

Leonard Peltier Walk For Human Rights

interview and info.

James

discusses SOPA, NDAA, Monsanto sued for Biopiracy, the latest from Jim Stone, more, Sterling Allan, This week in Free Energy report.

James

opening comments,

Douglas Dietrich

returns to talk about more on the information contained in destroyed documents Douglas witnessed as he worked as a librarian at the Presidio Naval Base. Tonight: "The Secret History of WWII",

Les Visible

Socio, Political, Spiritual Commentaries,

Sterling D. Allan

This Week in Free Energy

James opening comments and open talk in the 3nd hour, Barbara Hand Clow speaks on her new book, "Awakening the Planetary Mind: Beyond the Trauma of the Past to a New Era of Creativity" and how it answers questions on Calleman's Oct 22, 2011 Mayan Calendar "ending" date and looking forward and what to expect. Les Visible Socio, Political, Spiritual Commentaries, Sterling D. Allan This Week in Free Energy
James opening comments, Brian David Anderson discusses how distilled water without "structuring" (as done in nature by the rain falling to earth, weightless thru a magnetic field) can actually be the worst form of water for you. But with "structuring" it is the best. He mentions how he arrived at his "Tri-Vortex" method. Janet Phalen's 2011 interview is replayed in preparation for next week's report on her trip to Geneva to testify to the UN's commission on Bio Warfare, Jim Schultz (Psychic Commentaries),Les Visible Socio, Political, Spiritual Commentaries, Sterling D. Allan This Week in Free Energy report.
James opening comments, Janet Phelan gives a report on her trip to testify at the UN's Bio Weapons Convention on US violations to the Bio Weapons Treaty! <= A MUST HEAR!, Richard Grove gives an intro/overview on the people who made the forced education and their stated goals; the dummying down of the 'lower class'. He also gives a brief outline of ancient methods of learning, kept secret by the ruling class, Bill Birnes (UFO Magazine) points out flaws in the latest RAF Brentwoods commentary on the alleged UFO sightings there, Dr. Rita Louise (Soulhealer Moment) points out the hidden use of GMO foods in our diet.
James opening comments, Bible Scholar, Gary Greenberg joins us to talk about the Bible in a Historical, Textual context; what was written when and by whom. What may have been altered, when and why? Les Visible Socio, Political, Spiritual Commentaries, Sterling D. Allan This Week in Free Energy report.
James opening comments, Clif High's first visit to F2F discusses his software methods for collecting key words in public message forums which, according to Cliff, pops out from the subconscious after being "felt" from the ripples of energetic effects from significant future events. Also discussed is his latest report on the near future... and it is a whopper! Les Visible Socio, Political, Spiritual Commentaries, Sterling D. Allan This Week in Free Energy report.
James opening comments, James Paul Roguski talks about his exhaustive 90 page (free) eBook, "The Truth About Food Grade Hydrogen Peroxide" and the amazing health benefits.Jim Schultz (Psychic Commentaries), Les Visible Socio - Political - Spiritual Commentaries, Sterling D. Allan This Week in Free Energy report (TWIFE).
James opening comments, Chris Tyreman from The Chronicles Project discovery of what they call, "Self Defining Hebrew", A New Breakthrough in Hebrew Reconstruction which changes translation in significant ways. Oddly enuf, supporting Jesus's teachings and some of the New Testament as well. Bill Birnes (UFO Magazine) various comments, Dr. Rita Louise (Soulhealer Moment) the synchronizing of the Mayan and Gregorian Calendars. Les Visible Socio, Political, Spiritual Commentaries, Sterling D. Allan This Week in Free Energy report.
James opening comments, Douglas Dietrich returns to present his evidence (accumulated in is job of document destroyer) and logical arguments for his assertion that the real story behind Roswell; and the alien space craft crash was actually the cover story! Les Visible Socio, Political, Spiritual Commentaries, Sterling D. Allan This Week in Free Energy report.
James opening comments, Alison McDermott talks about the "Fire Burn Doctor"; a spiritual healer with very real, physical results in remote healing thermal burns. If one calls 1-818-332-6445 within 30 mins of a thermal burn and provides BIRTH NAME, DATE, TIME and TIME OF THE BURN OR emails OR texts a picture (old or recent) of the person, the Fire Burn Doctor can reverse the damage and heal in amazing time, Laird Scraton investigates the claims of Velikovsky that Venus was a comet born in Jupiter in light of modern science evidence. Les Visible Socio, Political, Spiritual Commentaries, Sterling D. Allan This Week in Free Energy report.
James opening comments, Jim Stone speaks on what happen to him after his report on the real story behind Fukushima Incident, Janet Phelan & Barbara Hartwell talk with James on the bigotry of maligning all Jews in seeking out Criminal Zionism in the New World Order. Les Visible Socio, Political, Spiritual Commentaries, Sterling D. Allan This Week in Free Energy report.
James opening comments, James McCanney, M.S. speaks to the high amount of sun-grazing comments in the last few months; all from the south, Astrologer, Pauline Southard interprets the USA's astrological chart for the Spring Solstice 2012, Bill Birnes (UFO Magazine) various comments, Les Visible Socio, Political, Spiritual Commentaries, Sterling D. Allan This Week in Free Energy report.
James opening comments, Michael Tellinger ("Slave Species of the Gods") discusses the very ancient and origin of humans as genetically "modified" by a race of aliens to be used as slaves to mine gold. Also his landmark, constitutional law suit against Bank Loan practices, Barry Chamish warns of the pending destruction planned by The Western powers. "There are 200,000 missiles pointed at Israel from point blank range!" He also traces the ruling Israel powers from Nazi Germany to present day. James McCanney on non-GMO, heirloom quality, "Dent" corn he has available, Les Visible Socio, Political, Spiritual Commentaries, Sterling D. Allan This Week in Free Energy report.
James opening comments, William Brown discusses his the bio-chemical observation that it is the photon (light) exchange that is the real currency of life. Also the effects of various radiations on the human as a form of evolution trigger. Sally Pacholok makes the case thant MANY serious diseases are actually misdiagnosed vitamin B12 deficiencies. Vegetarians take notice! Les Visible Socio, Political, Spiritual Commentaries, Sterling D. Allan This Week in Free Energy report.
James opening comments, Douglas Dietrich returns for a 3 hour session to detail the real narrative behind the US Wars: Drugs. US threatened war with England over drugs? Vietnam was was over drugs? WWII with Japan and China involved drugs? His position as a Assistant Librarian in charge of destroying top secret documents allows him to chronicle the real history from WWII to the 80's. Les Visible Socio, Political, Spiritual Commentaries, Sterling D. Allan This Week in Free Energy report.
James opening comments, Rand Flem-Ath (author, "Atlantis Under the Ice") discusses the ancient and scientific evidence that a crust shift moved Atlantis to where it is today: Antarctica, Jim Schultz (Psychic Commentaries), Les Visible Socio - Political - Spiritual Commentaries, Sterling D. Allan This Week in Free Energy report (TWIFE).
Starting May 18th, F2F Moves to Fridays. James opening comments, Les Visible Socio - Political - Spiritual Commentaries, Sterling D. Allan This Week in Free Energy report (TWIFE), Replay of Catherine Austin Fitts assessment on the economy and what it takes to turn it around, Replay of Jim Stone's ground breaking report on the Fukushima even as an attack!

Feet to the Fire moves to Friday Nights 7-11pm Central LIVE

James opening comments, Janet Phalen & Dr. Robert Fettgather Psychologist loses custody of Down Syndrome son in battle with his Board, Scott Alan Roberts speaks from his book, "The Rise and Fall of the Nephilim"Who were the Biblical Nephilim? Where did they come from? Are they Sitchen's Anunnaki? Les Visible Socio - Political - Spiritual Commentaries, Sterling D. Allan This Week in Free Energy report (TWIFE)
James opening comments, Mark Hunnemann "Seeing Ghosts Throguh God's Eyes" views ghosts as trickery from Demonic Forces. There are no "lost spirits" between worlds that we can help or be helped by. James McCanney, M.S. speaks on various topics from local weather events to UN "whitewashing" of Fukushima Radation Dangers, Les Visible Socio - Political - Spiritual Commentaries, Sterling D. Allan This Week in Free Energy report (TWIFE)
James opening comments, Laith Marouf (Program Director of CUTV), gives us the 39 day (and counting) history of the huge public demonstrations in Quebec, dubbed by some "The Maple Spring" featuring daily protests of thousand banging spoons on pans, and 10's of thousands (over 400,000 on one occasion) marching in the streets. Chris Tyerman (a Canadian Citizen on Skype) gives his impression son the Quebec actions, Sterling D Allan: How close are we, really, to functional Free Energy devices? Jim Schultz (Psychic Readings & Commentaries), Les Visible Socio - Political - Spiritual Commentaries, Sterling D. Allan This Week in Free Energy report (TWIFE)
James opening comments, Douglas Dietrich returns yet again to F2F. This time it is to share his findings on the causes for Zombieism. One has been seen recently the drug "Bath Salts" tainted with a "Voodoo" drug and the other is from "Prions" created by cannibalism or by the Neutron Bomb! Also Douglas refutes John Lear who called Douglas, among other things, a "Navy Disinfo Agent." Les Visible Socio - Political - Spiritual Commentaries
James opening comments, speakers from the Super Soldier Summit 2012: Douglas Dietrich, Alara Blackwell, Max Spiers, James Fink, Solaris Blueraven, Richard Rodgers, This Week in Free Energy with Sterling Allan, Les Visible Socio - Political - Spiritual Commentaries
James opening comments, Christa Lancaster & Marc Bregman return to F2F to talk about their "Archetypal Dreamwork"; a practical application of Carl Jung's writings. Among things discussed are two of James' dreams. One is a scene of futile preparation for a possible nuclear explosion. The other is James being pinned down and eaten by a three-toed sloth. Open talk with James in hour 2, Sterling D. Allan and This Week in Free Energy, Les Visible Socio - Political - Spiritual Commentaries
James opening comments, Jay Gutierrez "Natural Radiation Hormesis: Using Low Does Radiation to Heal the Body" from Cancer to Coughs by drinking water "treated" with radio-active rocks as well as placing or wearing these stones on the body over affected areas. Sterling D. Allan and This Week in Free Energy, Les Visible Socio - Political - Spiritual Commentaries
James was out-of-town and could not make it back in time. Replays from past years were featured.
James opening comments, Pauline Southard interprets the USA's astrological chart for the Summer Solstice 2012, CIA whistle blower, Barbara Hartwell discusses what went on in her time as a CIA agent, and, how and why show got out, Dr, Antonetta Carpenter talks about her Laser process to "cook" cancerous tumors without side effects and her recent raise by the FDA, sexing her equipent and cash assets which cripples her from continuing to save lives. Sterling D. Allan and This Week in Free Energy, Les Visible Socio - Political - Spiritual Commentaries

This is the last Feet to the Fire Show for awhile (2-3 months) and may return to live radio, or pre-recorded podcasts or YouTube Videos.

James opening comments about this his last show for awhile, Les Visible Spiritual Commentaries, and a few words about James on this last show, James McCanney talks about James work for Truth over the almost decade on Feet to the Fire, Christopher Tyreman continues from his last visit on his new "restoration" of the Hebrew Scriptures, including Enoch, and the New Testament books of Matthew and Revelations, which he things were originally in Hebrew.

James recorded a mini show with news, updates and comments and a piece from Les Visible
James recorded a mini show with news, updates and comments and a piece from Les Visible
James with opening comments, Les Visible Spiritual Commentaries, Douglas Dietrich, In a marathon interview over 4 hours, Douglas first clarifies some issues with WWII, The Battle of Los Angeles and assertions arising from some John Lear/John Lear Fans posts, then we back up to the beginning of the modern space program which may not be a glamorous as you might dream. Hand to hand combat in the vacuum in space with the Russians; Destroying Russian craft with golf ball sized ball bearing traveling at 1000's of MPH, and MUCH more... starting in WWII moving forward to preset day.
James with opening comments, Les Visible Spiritual Commentaries, Janet Phelan on how Guardianships of the elderly of their freedom arnd perhaps their assets as well!
James with opening comments on the PTB and their incompetence. They are not super human. Just greedy and can be driven back by that weekness. Also, going after the Fascist state via the mandatory labeling of GMO foods, Les Visible Spiritual Commentaries,
James with opening comments, Les Visible Spiritual Commentaries, Lional Parkinson, explains why we need to sell it NOW as the price is as artificially propped up as the Stock Market is with Digital (not real) Dollars. Lional also explains why the best thing to have during the coming crash, and it is coming hard and fast, is physical, paper US Dollars; $20,s 50's, and 100's.
James with opening comments, Les Visible Spiritual Commentaries, James McCanney, M.S., speaks on Comet C/2012 S1 and the potential interactions without our solar system, Greg Canton discusses the message of his book, "The Gospel of 2012 According to Ayahuasca", Richard Alan Miller shares his protocols he wrote for the Navy Seals to communicate with "your gut" for information in tight circumstances; and much more.
James with opening comments on Jesse Ventura's Conspiracy Theory new season and troubling changes in it's direction, Les Visible Spiritual Commentaries, Andre Hodge The amazing health benefits for mega Iodine and the grave health penalties for low Iodine.
James with opening comments, Les Visible Spiritual Commentaries, Dr. Rita Louise on her book. "Man-Made: The Chronicles of Our Extraterrestrial Gods". Dr. Rita traced and correlated the ancient myths and found reoccurring themes that point to a common narrative of generations of Gods that cam from "the heavens" many years ago.
James with opening comments, Douglas Dietrich returns with his DOD insider whistle blowing information on the Office of War Information. What was it? What was it's function? What heinous acts of deceit did it perpetrate on the American people to not only hide the truth, but create a fictional narrative on our history that- will blow your mind when your exposed to it! And lastly, what was the consequences of believing it's lies.
James with opening comments, Les Visible Spiritual Commentaries, Thomas Razzeto returns to F2F to discuss what will not be happening on Dec 21st 2012 and what misconceptions are read into or added outright to the Mayan Calendar. (New interview recorded Dec 15th BEFORE the 21st)
---
Feet to the Fire, with The Black Knight of Talk Radio™, James Arthur Jancik
Is a Production of:


Distributed By:


"Feet to the Fire" © ® MMIII - MMXII James A. Jancik. All Rights Reserved.
Reproduction, Distribution, Sale or Rebroadcast is Forbidden Without Written Consent
"Not all who wander, are lost" - J.R.R. Tolkien