Listen to a F2F interview with Whey Natural USA's founder Greg Delong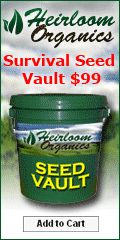 Enter the "F2F" coupon code and get 5% off your order! Free Shipping on orders over $25!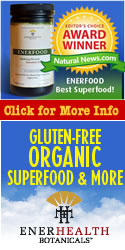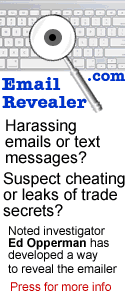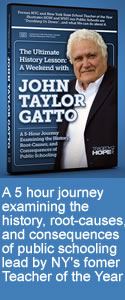 Enter coupon code "FEET2FIRE" and receive two more DVDs and an MP3 DVD with HOURS of commentaries and supplemental material free!


The Amazing Qualities of Hydrogen Peroxide have been know for over a century! Read this Free PDF and Click above pic to buy from James's trusted source. Tell them Feet to the Fire sent you!
Alternative Weekly
Aero-Hybrid Power
The Anomalist
Black-Listed News
The Bohemian
The Brad Blog
CAFR Exposed
Citizens for Legit Gov
Conscious Media Network
Cutting Thru the Matrix
The Daily Bell
Disinformation
Educate Yourself
Fluoride Action Network
Fukushima-Diary
The Giza Death Star
The Holy Virus
I Am The Witness
InfoWars
ICECAP
Jeff Rense
Kevin Smith
Life After Oil
Natural News
The Nazerne Way
New World Order Report
The Oil Drum
OOIDA
Peace Revolution
Rense
Pissin' on the Roses
(Radiation Watch)
Pure Energy Systems
Ralph Epperson
Red Ice Radio
School Sucks
Signs of the Times
Strike the Root
Tragedy and Hope
The Truth Seeker
Webster G. Tarpley
What Really Happened
Wunderground



Drivers Unite

This is NOT a non-profit organization. Funds donated are taxable and reported to the IRS.
These Shows are Free to Listen and Download... they are not free to produce. While relevant, valuable product commercial ads are aired, they are limited to a few minutes per hour provide more uninterrupted content. Anyone who wishes to help keep this show running without corporate attachment and investigating issues without constraint, can do so by via Pay Pal, Bitcoin

Or by US Mail:

James A. Jancik PO Box 511 Minooka, IL. 60404 USA
Search topics or guests for past F2F Shows below. Enter keywords, names or phrases:

Loading
This Past Week's Show,
Sunday Dec 25th 2011
Info and Downloadable Archives
Opening comments and news from James

In this pre-recorded Christmas Show, I will offer his personal thought on Jesus.

---

"What use is it, my brethren, if someone says he has faith but he has no works? Can that faith save him? If a brother or sister is without clothing and in need of daily food, and one of you says to them, 'Go in peace, be warmed and be filled,' and yet you do not give them what is necessary for their body, what use is that? Even so faith, if it has no works, is dead, being by itself." -James 2: 14-17 NASB (www.biblegateway.com)

---

Kristen Rawls: "I Cannot Eat Your Prayers"

http://feet2fire.innersites.com/smf/index.php/topic,849.0.html

---

Merry Christmas OWS from the US Government:

The Sedition Act of 2011

http://feet2fire.innersites.com/smf/index.php/topic,850.0.html

---

Due to an OVERWHELMING number of spammers, I have shut off F2FF forum registration. You can read all posts with a "guest" status. Only posting is disabled.

However, if you would like to become a News Editor or Author, please email me at the email below with your name desired and a temp password, I will manually register you. You can then edit your profile/password as you wish.



Sorry for the hassle, but, it is not my choice, really, but an action I must take for peace and my sanity. -James

---

F2F Show and Website changes

I moved the message about changes and updates to here:

http://feet2fire.innersites.com/smf/index.php/topic,846.0.html

---

To join the F2F Newsletter, simply send an EMAIL with the Subject: SUBSCRIBE to:

Not getting our newsletter? Some email servers may mistake out newsletter as spam. Make sure to "Whitelist" (except all email from):

Of course, we do not sell, trade or publish subscribers emails ever.

---

Les Visible -Socio-Political-Metaphysical Comentary

Les' piece for this Christmas Broadcast is on Jesus Christ

Les Visible is a writer and recording artist. He has had a lifelong love affair with the Hermetic Sciences and the Martial Arts. He is a seasoned traveler in psychedelic realms and prefers the Devic Kingdom over the suffocating confinements of the Sub-Matrix. Along the way he has matriculated from the military to prisons and the maximum security wards for the criminally insane. Each month. Les will share a passionate slice of his kaleidoscope of consciousness. He lives in various places in Europe with his wife Susanne and his memories.

www.lesvisible.com www.les-visible.com

Listen to Les' past F2F segments HERE

---

Rev. Pauline Southard
-Astrologer, Healer, Energy Worker

Author: The Essiential Guide to Astrology Full Bio: Link

Pauline joins F2F four times a year to discuss the aspects of the 4 solstice points, Spring, Summer, Fall and Winter, and what they may clue in for the near future.

On this Christmas Show, the Winter Solstice Astrological Message is shared by Pauline.

www.karmickat.com = Instant Karma = www.ladykat.com
Listen to Pauline's past F2F segments HERE

---

James McCanney, M.S.

The State of Science as of Christmas, 2011

James McCanney, M.S. stops by each month or so to share his observations on the current science happenings about us, that you just might not hear elsewhere.

---

Lional Parkinson -Document Examiner and Author, "The Holy Virus"

Lional offers on this Christmas 2011 his personal reflections on Jesus Christ and how Jesus' teachings in particular influenced his view of the Bible in General.

Private Document Examiners are hired primarily by attorneys for their expert unbiased opinion concerning the genuine authenticity of a particular questioned signature or the authenticity behind the questioned document itself. Most criminal matters are left up to the State examiner. By the time I joined W.A.D.E. (World Association of Document Examiners) in the late 1980's, I had worked over 135 criminal cases under the supervision of my father. I had just finished up my courses in Handwriting Analysis at the same time. The advantage of using a Questioned Document Examiner is that the Examiner is trained not to have a vested interest or association in the subject matter. The Examiner needs to think independent from all predisposed beliefs and concentrate for long periods of time on making comparisons. Religious Scribes and modern Religious Scholars are governed by personal institutional beliefs and payroll checks derived from the same sources and are not professionally trained in spurious writings and spurious tamperings. Their field of expertise is limited to literal translations and transliterations.

Unlike religious biblical Scholars, Document Examiners are taught not to have predisposed beliefs or affiliations with any religious parties concerning any documents being examined. Using this approach I am ultimately providing the reader a non-atheistic, non-Christian, non-Catholic, non-Jewish and non-Islamic opinion. So by providing a non-religious qualified opinion, the reader can be assured that the opinions rendered inside are without dogmatic influence. I can then appeal to the rational, independant mind to reconsider the popular belief that the Bible is infallible from cover to cover, and by addressing another question: Is the King James Holy Bible infected with an Babylonian doctrine, written contrary to The Creator's design?
Download the files by clicking on the desired format below

Bumper Music

Jessie Daniels - "Little Drummer Boy "

Bach - "Jesus, Joy of Man's Desire"

The Moody Blues - "Merry Xmas( War is Over)"

Shania Twain - "God Bless the Child "

Pint & Dale - "The January Man"

Pint & Dale - "Two an Dros in G"

The Moody Blues - "You Don't Need A Reindeer"

Pint & Dale - "The Woodcutter's Song"

Johnny Cash - "Your Own Personal Jesus"

Pint & Dale - "Auld Lang Syne"

Depending on your browser settings, o ne may have to RIGHT-CLICK on the MP3 or ACC file link then choose "Save Target File" or "Save Link As" to save the file to disk and avoid playing it only.
"Feet to the Fire" © ® - MMIII-MMXI James A. Jancik. All Rights Reserved.
Reproduction, Sale or Rebroadcast Forbidden Without Written Consen
"Not all who wander, are lost" - J.R.R. Tolkien