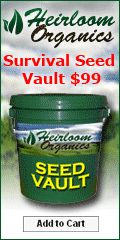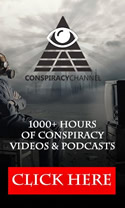 The Conspiracy
Channel featuring
Feet to the Fire
Alternative Weekly
Aero-Hybrid Power
The Anomalist
Art Bell
Bible Gateway (search)
Black-Listed News
The Bohemian
The Brad Blog
CAFR Scam Exposed
Citizens for Legit Gov
Conscious Media Network
Cutting Thru the Matrix
The Daily Bell
Disinformation
Dr. Rita Louise
Dr. Shmual Asher
Douglas Dietrich
Educate Yourself
Fluoride Action Network
Fukushima-Diary
The Giza Death Star
The Holy Virus
I Am The Witness
InfoWars
ICECAP
Ice Age Now
James McCanney
Jeff Rense
Just Energy Radio
Life After Oil
Magnetic Reversal
Natural News
The Nazerne Way
New World Order Report
The Oil Drum
OOIDA
Peace Revolution
Rense
Pure Energy Systems
Ralph Epperson
Red Ice Radio
Reflection in a Petri Dish
Revolution Radio
School Sucks
Signs of the Times
Smoking Mirrors
Strike the Root
Tragedy and Hope
The Truth Seeker
Ugly Judge
Visible Origami
WikiSpooks
Webster G. Tarpley
What Really Happened
Wunderground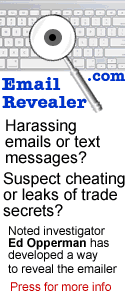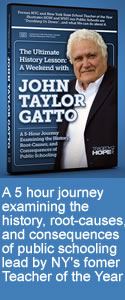 Enter coupon code "FEET2FIRE" and receive two more DVDs and an MP3 DVD with HOURS of commentaries and supplemental material free!


The Amazing Qualities of Hydrogen Peroxide have been know for over a century! Read this Free PDF and Click above pic to buy from James's trusted source. Tell them Feet to the Fire sent you!


Drivers Unite
These Shows are Free to Listen and Download... they are not free to produce. While relevant, valuable product commercial ads are aired, they are limited to a few minutes per hour provide more uninterrupted content. Anyone who wishes to help keep this show running and investigating issues without constraint, can do so by via Pay Pal, Bitcoin Or

by US Mail:

James A. Jancik PO Box 511 Minooka, IL. 60404 USA.
Socrates of Athens




Jesus, called The Christ

"This is without doubt the most reprehensible folly; the folly of thinking we know what we do not know."
"The unexamined life is not worth living" - Socrates

"(to the self-appointed experts) ...they are blind guides of the blind.
And if a blind man guides a blind man, both will fall into a pit." -Jesus

Sunday, May 15th 2016
Jan 5th 2003

-

Jan 5th 2016

-

13 Years

- As we start Year #14!
The Archives will be posted by weekend after the live show


2003

2016

No Live Show for May 22nd. Will post archives and YouTube shows in a wee bit

Opening comments and news from James

YES Live Audio/Video Show

(Livestream Video for this show) http://livestre.am/1rDg1

Done with the refurb... well... with the electronics...

Hereis a BEFORE and AFTER shot:

New "Anti-Climate Change" movie

The Secret LAnguage of Narcissists, Sociopaths and Psychopaths

Answering a Global Warming "True Beliver"

The History of CO2: a presentation by Dr. Patrick Moore at 2015 GWPF Lecture.

http://themindsjournal.com/the-secret-language-of-narcissists-sociopaths-and-psychopaths-how-abusers-manipulate-and-traumatize-their-victims/

---

My Facebook Posts
You might wish to read some of my Facebook Posts as they contain some of my positions on the topics that were posted:

Comments on the movie, The Big Short

Are Microwaves Oven Killing us?

---

Janet Phelan - Investigative Reporter At Large (live)

Janet brings to our attention events and information we need to know that may be not covered by other media outlets.

TBA

Listen to Janet's other F2F interviews and reports HERE

Now SEE Janet's F2F Reports on Her YouTube Playlist on the F2F Channel:

Get Janet's new blockbuster whisleblower book EXILE and see the full video interview HERE

---

New commentaries can be found HERE When we do not have a live show.

Les Visible -Socio-Political-Metaphysical Commentary (recorded)

Les Visible is a writer and recording artist. He has had a lifelong love affair with the Hermetic Sciences and the Martial Arts. He is a seasoned traveler in psychedelic realms and prefers the Devic Kingdom over the suffocating confinements of the Sub-Matrix. Along the way he has matriculated from the military to prisons and the maximum security wards for the criminally insane. Each month. Les will share a passionate slice of his kaleidoscope of consciousness. He lives in various places in Hawaii.

www.lesvisible.com www.smoking-mirrors.com

www.visibleorigami.com www.zippittydodah.com

F2F upload to YouTube: Les Visible Video interviews on Feet to the Fire:

http://www.youtube.com/watch?v=38dIFh9KGZU

http://www.youtube.com/watch?v=_SJ0zZ6QJfg

Listen to Les' past F2F audio segments HERE

---

An Attempt/Experiment In Group/Distant Healing/Energy (live)

James will take a name from email each week, and work with listeners to send energy to the person for their self-healing. Please think of this person this week, and visualize sending healing, love, energy.

This Week's Focus: Open

Music provided for segment by Liquid Mind (Thanks Chuck!)

Send Requests to:

Dr. Richard Alan Miller -Physicist

Dr. Richard Alan Miller is a pioneer in the annals of metaphysical and paranormal exploration. Miller began working in the "X-Files" world of Navy Intel (Seal Corp. and then MRU) in the late 60s. His public collaborations and research continue.

As an original black ops team-member, Miller's research in the field of paranormal began as a graduate physicist working 11 years with Navy Intel (Anesthesiology). During this period numerous foundational papers, including "A Holographic Concept of Reality" and "Embryonic Holography" were written.

His past and current writings and presentations reveal a depth of knowledge and practical experience in three major fields; Alternative Agriculture, New Age Physics, and Metaphysics.

Miller now writes for Nexus magazine and is a preferred guest on internet radio. He is re-emerging at a critical time in humanities evolution where metaphysics and practical survival converge.

We will be doing two, one hour segments live, to be uploaded to the YouTube Channel.

Books from Dr. Richard Alan Miller (PDF)
Future Guests on F2F:

May 22nd
2016

To Join the F2F Newsletter: CLICK HERE
To Update or Unsubscribe your email: CLICK HERE
(or simply REPLY with UNSUBCRIBE in the eMail)
Not getting our newsletter? Some email servers may mistake our newsletter as spam. Make sure to "Whitelist" (accept all email from):
innersites.com
Of course, we do not sell, trade or publish subscribers emails. Ever.

Attention Holy Virus Followers:

We will be doing a live interview with Shmual Asher in the upcoming weeks. There has been some family illness that has prevented earlier interviews.

The work of Dr. Shmual Asher Th.D and his scholarly approach reconstructing the original teachings of The Eternal One (as opposed to the corrupted text we have). He contacted me after discovering the F2F interviews with Lional Parkinson (The Holy Virus). I look forward to having him on F2F!
Attention! Author Robert C. Valentine eBook SPECIAL

Alert For The Times: Book of Secrets.

CLICK HERE For MORE INFO and to Order
Regular Features on F2F

Weekly

Hour 1

Janet Phelan - Investigative Reporter At Large (live)

Janet brings to our attention events and information we need to know that may be not covered by other media outlets.

I heard from Janet. She is ok, but, still having problems; getting other people's test results as her's to hide here real medical condition

Listen to Janet's other F2F interviews and reports HERE

Now SEE Janet's F2F Reports on Her YouTube Playlist on the F2F Channel:

Get Janet's new blockbuster whisleblower book EXILE and see the full video interview HERE

Hour 1

Les Visible
Socio-Political-Metaphysical Commentary

Les Visible is a writer and recording artist. He has had a lifelong love affair with the Hermetic Sciences and the Martial Arts. He is a seasoned traveler in psychedelic realms and prefers the Devic Kingdom over the suffocating confinements of the Sub-Matrix. Along the way he has matriculated from the military to prisons and the maximum security wards for the criminally insane. Each month. Les will share a passionate slice of his kaleidoscope of consciousness. He lives in various places in Europe with his wife Susanne and his memories.

www.lesvisible.com www.smoking-mirrors.com

www.visibleorigami.com www.zippittydodah.com

F2F upload to YouTube: Les Visible Video interviews on Feet to the Fire:

http://www.youtube.com/watch?v=38dIFh9KGZU

http://www.youtube.com/watch?v=_SJ0zZ6QJfg

Listen to Les' past F2F segments HERE

Once a Month

First Sunday of Each Month

8:00pm Central

Jim Shultz -Psychic Commentaries

Personal friend of James for years, Jim Shultz, will be here each month for free readings for F2F Listeners and commentaries and teaching about psychics and psychic energy

To arrange a private consultation with Jim, Send email with contact phone number and brief summary of topic of inquiry to:

As His Time Permits

James McCanney Science

James McCanney, M.S. stops by each month to share his observations on the current science happenings about us, that you just might not hear elsewhere.

www.jmccanneyscience.com
McCanney's Weekly Science Hour Archives
"Feet to the Fire" © ® - MMIII-MMXVI James A. Jancik. All Rights Reserved.
Reproduction, Sale or Rebroadcast Forbidden Without Written Consent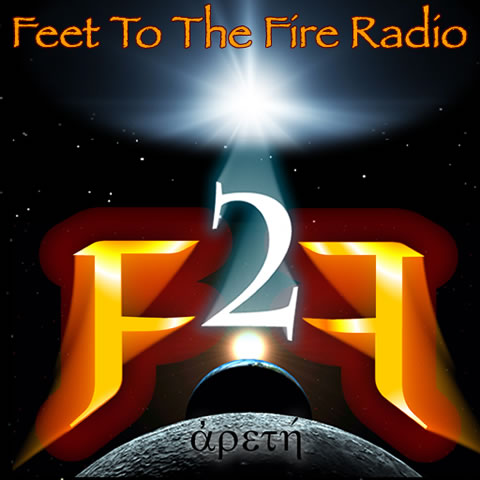 Feet to the Fire w-James Arthur Jancik is Produced By:

For Distribution Through:

Heard LIVE in CD-Quality Stereo each week on: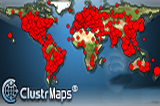 "Not all who wander, are lost" - J.R.R. Tolkien