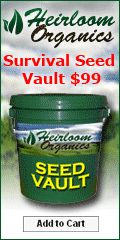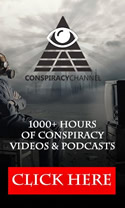 The Conspiracy
Channel featuring
Feet to the Fire
Alternative Weekly
Aero-Hybrid Power
The Anomalist
Art Bell
Bible Gateway (search)
Black-Listed News
The Bohemian
The Brad Blog
CAFR Scam Exposed
Citizens for Legit Gov
Conscious Media Network
Cutting Thru the Matrix
The Daily Bell
Disinformation
Dr. Rita Louise
Dr. Shmual Asher
Douglas Dietrich
Educate Yourself
Fluoride Action Network
Fukushima-Diary
The Giza Death Star
The Holy Virus
I Am The Witness
InfoWars
ICECAP
Ice Age Now
James McCanney
Jeff Rense
Just Energy Radio
Life After Oil
Magnetic Reversal
Natural News
The Nazerne Way
New World Order Report
The Oil Drum
OOIDA
Peace Revolution
Rense
Pure Energy Systems
Ralph Epperson
Red Ice Radio
Reflection in a Petri Dish
Revolution Radio
School Sucks
Signs of the Times
Smoking Mirrors
Strike the Root
Tragedy and Hope
The Truth Seeker
Ugly Judge
Visible Origami
WikiSpooks
Webster G. Tarpley
What Really Happened
Wunderground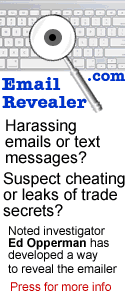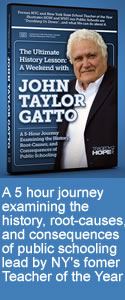 Enter coupon code "FEET2FIRE" and receive two more DVDs and an MP3 DVD with HOURS of commentaries and supplemental material free!


The Amazing Qualities of Hydrogen Peroxide have been know for over a century! Read this Free PDF and Click above pic to buy from James's trusted source. Tell them Feet to the Fire sent you!


Drivers Unite
These Shows are Free to Listen and Download... they are not free to produce. While relevant, valuable product commercial ads are aired, they are limited to a few minutes per hour provide more uninterrupted content. Anyone who wishes to help keep this show running and investigating issues without constraint, can do so by via Pay Pal, Bitcoin Or

by US Mail:

James A. Jancik PO Box 511 Minooka, IL. 60404 USA.
This Past Week's Show,
Sunday, Jan 29th 2012
Info and Downloadable Archives
Opening comments and news from James

STOP

SOPA

and

PIPA

Now! OR
your favorite Internet sites will Fade to Black...

---

I fixed an issue with the new Mobile Page for listsneing to the LIVE show from your mobile device.

---

I discovered Richard Allen Grove by "accident" a few weeks ago and have been listening to his 2006 Podcasts, "911 Synchronicity". I do not know how I missed this guy or his whistle blowing evidence about those who financially gained with foreknowledge of the 911 events; and I have interviewed MANY on the 911 subject. You can "catch back up " to these podcasts here:

http://www.archive.org/details/911SynchronicityTheCompleteSeries

Just found his latest project(s): http://tragedyandhope.com/ in particular his work located there:

http://tragedyandhope.com/profile/Richard.

You may also recognize Jan Irvin who was on F2F July 17, 2011. (we discussed the Trivium Method of logically finding Truth).

---

Les Visible -Socio-Political-Metaphysical Comentary

Les Visible is a writer and recording artist. He has had a lifelong love affair with the Hermetic Sciences and the Martial Arts. He is a seasoned traveler in psychedelic realms and prefers the Devic Kingdom over the suffocating confinements of the Sub-Matrix. Along the way he has matriculated from the military to prisons and the maximum security wards for the criminally insane. Each month. Les will share a passionate slice of his kaleidoscope of consciousness. He lives in various places in Europe with his wife Susanne and his memories.

www.lesvisible.com www.les-visible.com

Listen to Les' past F2F segments HERE

---

Open Talk with James

---

An Attempt/Experiment In Group/Distant Healing/Energy

James will take a name from email each week, and work with listeners to send energy to the person for their self-healing. Please think of this person this week, and visualize sending healing, love, energy.

This Week's Focus: Odyel (headaches). Long time Listener, Stella (Shirely) passed and her Daughter who also lost her fiance'.

Music provided for segment by Liquid Mind (Thanks Chuck!)

Send Requests to:

---

with Sterling Allan.

Each Sunday Night, join us for a 10 minute update of what is happening in the world of Free Energy.

This Week in Free Energy Free Energy News
Pure Energy Systems

---

Barbara Hand Clow - Author, Astrologer

Living in A Post-2011 (Callerman) / Pre- 2012 (Traditional) Mayan Calendar World.

Barbara Hand Clow has appeared on F2F several times. Common themes of the discussions have been Johan Carl Calleman's projection that then actual "end" of the Mayan long count calendar would be Oct/2011 (rather then Dec/2012). Another topic was the catastrophe in our distant past that has imprinted it's fear on our group consciousness.

Barbara returns to discuss the Post-2011 Calleman world while looking forward to the more generally excepted Dec/2012.

What happened as of the Calleman 2011 date?

What is happening as we look toward Dec 2012?

What is the origins of the Catastrophe obsession that is associated with 2012?

Is this all a hoax? What is the Proof?

She has updated her "Catastrophobia" book and released, "Awakening the Planetary Mind: Beyond the Trauma of the Past to a New Era of Creativity" which deals with the above topics:

In this completely revised and expanded edition of Catastrophobia, bestselling author Barbara Hand Clow explains how we are on the cusp of an age of incredible creative growth made possible by restoring our lost prehistory. Examining legendary cataclysms-such as the fall of Atlantis and the biblical Flood-and the mounting geological and archaeological evidence that many of these mythic catastrophes were actual events, she reveals the existence of a highly advanced global maritime culture that disappeared amid great earth changes and rising seas 14,000 to 11,500 years ago, nearly causing our species' extinction and leaving humanity's collective psyche deeply scarred.

Tracing humanity's reemergence after these prehistoric catastrophes, Clow explains how these events in the deep past influence our consciousness today. Guided by Carl Johan Calleman's analysis of the Mayan Calendar, she reveals that as the Earth's 26,000-year precessional cycle shifts, our evolution is accelerating to prepare us for a new age of harmony and peace. She explains how we are beginning a collective healing as ancient memories of prehistory awaken in our minds and release our unprocessed fear. Passed from generation to generation, this fear has been responsible for our constant expectations of apocalypse. She shows that by remembering and moving beyond the trauma of our long-lost past, we bring the era of cataclysms to an end and cross the threshold into a time of extraordinary creative activity.
Download the files by clicking on the desired format below

Bumper Music

Johnny Cash - "Johnny Cash "

Yes - "The State of Play"

The Moody Blues - "Blue World"

The 5th Dimention - "Age of Aquarius"

JANCIK - "Oh, Ancient One"

Depending on your browser settings, o ne may have to

RIGHT-CLICK

on the

MP3

or

ACC

file link then choose

"Save Target File"

or

"Save Link As"

to save the file to disk and avoid playing it only.
"Feet to the Fire" © ® - MMIII-MMXII James A. Jancik. All Rights Reserved.
Reproduction, Sale or Rebroadcast Forbidden Without Written Consent

Search topics or guests for past F2F Shows below. Enter keywords, names or phrases:
Loading
"Not all who wander, are lost" - J.R.R. Tolkien