Listen to a F2F interview with Whey Natural USA's founder Greg Delong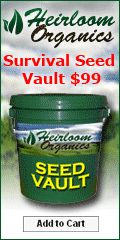 Enter the "F2F" coupon code and get 5% off your order! Free Shipping on orders over $25!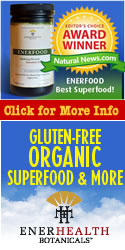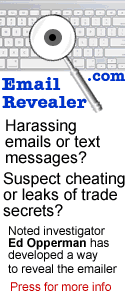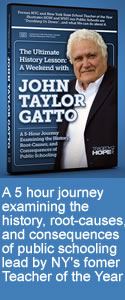 Enter coupon code "FEET2FIRE" and receive two more DVDs and an MP3 DVD with HOURS of commentaries and supplemental material free!


The Amazing Qualities of Hydrogen Peroxide have been know for over a century! Read this Free PDF and Click above pic to buy from James's trusted source. Tell them Feet to the Fire sent you!
Alternative Weekly
Aero-Hybrid Power
The Anomalist
Black-Listed News
The Bohemian
The Brad Blog
CAFR Exposed
Citizens for Legit Gov
Conscious Media Network
Cutting Thru the Matrix
The Daily Bell
Disinformation
Educate Yourself
Fluoride Action Network
Fukushima-Diary
The Giza Death Star
The Holy Virus
I Am The Witness
InfoWars
ICECAP
Jeff Rense
Kevin Smith
Life After Oil
Natural News
The Nazerne Way
New World Order Report
The Oil Drum
OOIDA
Peace Revolution
Rense
Pissin' on the Roses
(Radiation Watch)
Pure Energy Systems
Ralph Epperson
Red Ice Radio
School Sucks
Signs of the Times
Strike the Root
Tragedy and Hope
The Truth Seeker
Webster G. Tarpley
What Really Happened
Wunderground



Drivers Unite

This is NOT a non-profit organization. Funds donated are taxable and reported to the IRS.
These Shows are Free to Listen and Download... they are not free to produce. While relevant, valuable product commercial ads are aired, they are limited to a few minutes per hour provide more uninterrupted content. Anyone who wishes to help keep this show running without corporate attachment and investigating issues without constraint, can do so by via Pay Pal, Bitcoin

Or by US Mail:

James A. Jancik PO Box 511 Minooka, IL. 60404 USA
Search topics or guests for past F2F Shows below. Enter keywords, names or phrases:

Loading
Sunday Dec 11th 2011
Info and Downloadable Archives
Opening comments and news from James

FOR SALE: James' original Vintage Gibson SG Humbucker Pickups: http://innersites.com/humbuckers

---

New Berkey Water Filter Sponsor! Now you van get your choice of the standard Black Berkey filter or the Doulton Ceramic Filters (the brand recommended by James McCanney) with any system AND get 5% off! Enter the coupon code "F2F" Also, Free Shipping on orders over $25!

http://www.getberkey.com/berkey-ceramic-systems/

---

Janet Phelan, against all odds, made it to Geneva and actually addressed the UN Bio Weapons Commision on Dec 6th. Here is the text to her speech:

http://feet2fire.innersites.com/smf/index.php/topic,845.0.html

---

F2F Show and Website changes

I moved the message about changes and updates to here:

http://feet2fire.innersites.com/smf/index.php/topic,846.0.html

---

To join the F2F Newsletter, simply send an EMAIL with the Subject: SUBSCRIBE to:

Not getting our newsletter? Some email servers may mistake out newsletter as spam. Make sure to "Whitelist" (except all email from):

Of course, we do not sell, trade or publish subscribers emails ever.

---

Les Visible -Socio-Political-Metaphysical Comentary

Les Visible is a writer and recording artist. He has had a lifelong love affair with the Hermetic Sciences and the Martial Arts. He is a seasoned traveler in psychedelic realms and prefers the Devic Kingdom over the suffocating confinements of the Sub-Matrix. Along the way he has matriculated from the military to prisons and the maximum security wards for the criminally insane. Each month. Les will share a passionate slice of his kaleidoscope of consciousness. He lives in various places in Europe with his wife Susanne and his memories.

www.lesvisible.com www.les-visible.com

Listen to Les' past F2F segments HERE

NEW: Les Visible Narated by Heretic Productions MUST HEAR!
http://www.youtube.com/watch?v=iV51eSnydJk
The text here: http://zippittydodah.blogspot.com/2011/11/uptown-pepperoni-for-your-pizza-from.html

---

An Attempt/Experiment In Group/Distant Healing/Energy

James will take a name from email each week, and work with listeners to send energy to the person for their self-healing. Please think of this person this week, and visualize sending healing, love, energy.

This Week's Focus: OPEN

Music provided for segment by Liquid Mind (Thanks Chuck!)

Send Requests to:

---

Bill Birnes World of UFO Investigation!

Each month we will talk to Investigator, Bill Birnes about what goodies await us in the latest UFO Magazine and the History Channel series: UFO Hunters. Also Bill works with the new series, Ancient Aliens.

---

with Sterling Allan.

Each Sunday Night, join us for a 10 minute update of what is happening in the world of Free Energy.

This Week in Free Energy Free Energy News
Pure Energy Systems

---

Dayna Winters and Patricia Gardner -Authors:

Wicca: What's the Real Deal? Breaking Through the Misconceptions

Dayna Winters, Patricia Gardner, and Angela Kaufman are Witches and Priestesses in the Dragon Warriors of ISIS Coven in Upstate, New York. Patricia is the High Priestess of the organization. Dayna and Patricia are the co-founders of ISIS Paranormal Investigations and the co-hosts of ISIS Paranormal Radio. Angela is a psychic artist for the paranormal group and the owner of Moonlight Tarot LLC. Dayna, Patricia, and Angela are the also the coauthors of Wicca: What's the Real Deal? Breaking Through the Misconceptions published by Schiffer Publishing in July 2011
Download the files by clicking on the desired format below

Bumper Music

Pint and Dale -"January Man"

Pint and Dale - "The Woodcutter's Song

Pint and Dale -"The Tryphina's Extra Hand"

Pint and Dale - "Auld Lane Syne"

Blue Oyster Cult - "Come On Take Me Away "

JANCIK - "Oh, Ancient One

Depending on your browser settings, o ne may have to

RIGHT-CLICK

on the

MP3

or

ACC

file link then choose

"Save Target File"

or

"Save Link As"

to save the file to disk and avoid playing it only.
"Feet to the Fire" © ® - MMIII-MMXI James A. Jancik. All Rights Reserved.
Reproduction, Sale or Rebroadcast Forbidden Without Written Consent
"Not all who wander, are lost" - J.R.R. Tolkien